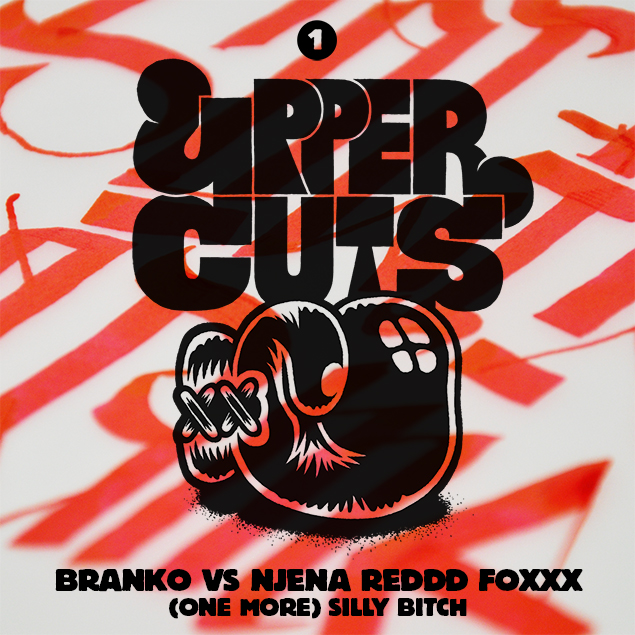 Press Release
Enchufada is set to launch their highly anticipated Upper Cuts free download series, and who better to kick it off than the head honcho himself? That's right, Branko, Buraka founding member and the man with more aliases than Prince, is back in action with a hint of bigger things on the horizon.
After the success of his track 'Going in Hard' with Dominique Young Unique, Branko is back  with yet another fiery collaboration with frequent Zebra Katz co-conspirer Njena Reddd Foxxx ('Ima Read'). Originally a WNDRBRD production, Branko flipped it into a space age Missy Elliot jam with a bouncy kick drum. '(One More) Silly Bitch' is a perfect example of Branko's quest to find an unlikely balance between different sonic universes, marrying uptempo club-oriented beats with rap music on a tropical island ceremony. It's no wonder he fancies himself as a sort of Anthony Bourdain of Ghetto Dance Music, as his globetrotting ways taught him how blend distinct cultures and rhythms into  a tasty, fulfilling and highly danceable sonic meal.
This exciting track not only paves the way for the brand new Enchufada free release series (with many exciting bass-heavy surprises to come over the next six months), but also sheds some light on the forthcoming Branko mixtape scheduled to drop this March. Entitled 'Drums, Slums & Hums,' this mixtape will act as the producer's mission statement, with several new originals featuring an impressive cast of international collaborators. Branko will make us dance our troubles away, all the while further securing his spot among the Global Ghetto music royalty.