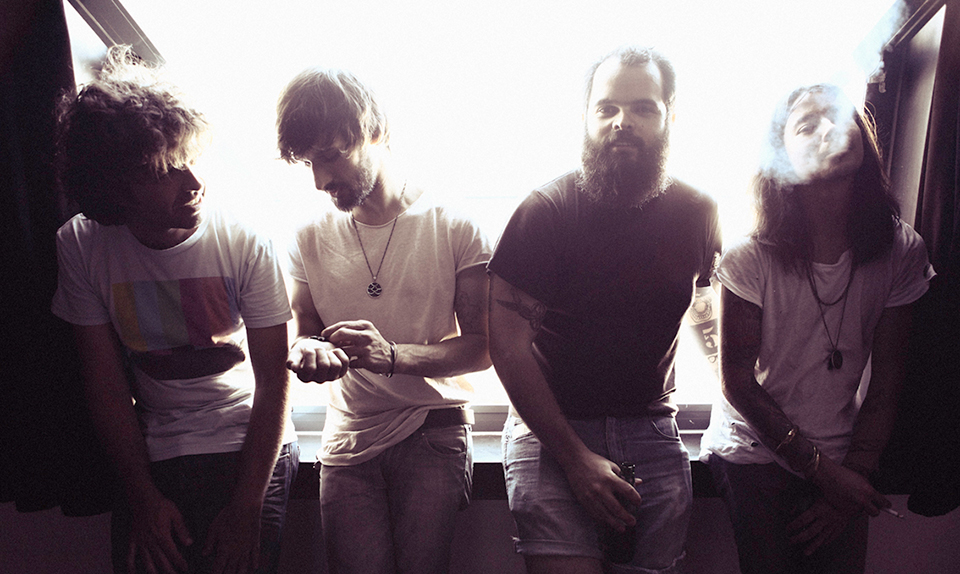 PAUS is what happens when Joaquim Albergaria, Hélio Morais, Makoto Yagyu and João Pereira get together at the studio, along with a Siamese drum, a bass bigger than Greece's deficit and keyboards that make you feel things. Our kids in PAUS played and still play in other bands you may know and even like. But this is a new sound and it's the sound we want you to listen. You may even like it.
But one thing is certain, PAUS is love. Good people, good vibe, good music. And that's why we plugged them and will release their first album. With only one EP released, "É Uma Água", PAUS become one band "to follow" in 2010, in Portugal. Played all over the country, created a three-shows event "Só Desta Vez",
where they had guests from all areas that compose PAUS – from strings, to percussion followed by electronics. PAUS kick off 2011 going to studio to work on the bands first album to be released later this year, also through Enchufada.
Info
SOCIAL MEDIA
myspace www.myspace.com/bandapaus
facebook www.facebook.com/pausoficial
soundcloud soundcloud.com/pauspaus
Releases